Donor Impact
Tackling diabetes risk in Latin America
Rates of type 2 diabetes are on the rise throughout the world. But Latin American countries carry a disproportionately heavy burden. In Mexico, the disease affects an estimated 14 percent of adults, twice the rate in Europeans and white Americans.
Experts believe this is the result of both environmental and genetic factors. Not enough is known, however, about the disease susceptibility in Latin America because most large-scale genomic studies have focused on European populations.
The Broad is helping to shed light on population-specific risk factors. In a major breakthrough, a team of researchers in Mexico and the United States has discovered a strong genetic risk factor in Latin American patients. The scientists found that a variant of the gene SLC16A11 raises a person's chances of developing type 2 diabetes by 25 percent. Individuals who inherit the SLC16A11 variant from both parents are 50 percent more likely to have diabetes.
In addition, the researchers discovered up to half of people who have recent Native American ancestry, including Latin Americans, carry this genetic mutation. In contrast, the variant is found in about 20 percent of East Asians, and is rare in populations from Europe and Africa. Indeed, the elevated frequency of this risk gene in Latin Americans could account for as much as 20 percent of the populations' increased prevalence of type 2 diabetes.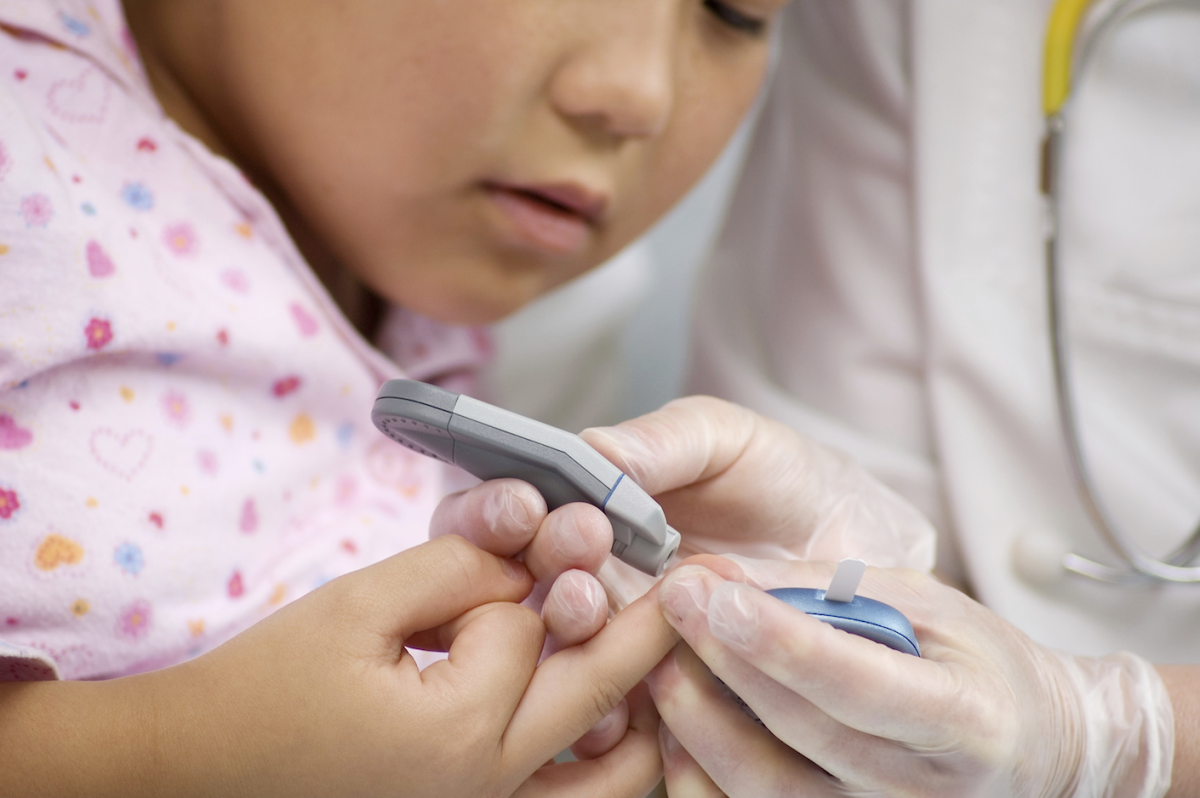 Many Latin Americans have a gene variant that puts them at greater risk of developing type 2 diabetes.
This discovery underscores the importance of international partnerships and collaboration. The Broad has long been committed to working with partners from around the world. Indeed, the team behind the SLC16A11 discovery stems from one of our strongest international partnerships, the Slim Initiative for Genomic Medicine for the Americas, or SIGMA, a U.S.–Mexico project funded by the Carlos Slim Foundation.
SIGMA focuses on major diseases with high prevalence in Mexico and Latin America, including diabetes. SIGMA scientists also identified another genetic risk factor for the disease that is found predominantly in Latin American populations. The variant of the HNF1A gene often leads to a rare, inherited form of type 2 diabetes and raises a person's risk of developing the disease five-fold.
In the coming years, Broad scientists hope to leverage the knowledge of these genetic risk factors to find new drug targets for treating diabetes.